Uncategorized
Valencia rejects the Sorolla Museum due to lack of content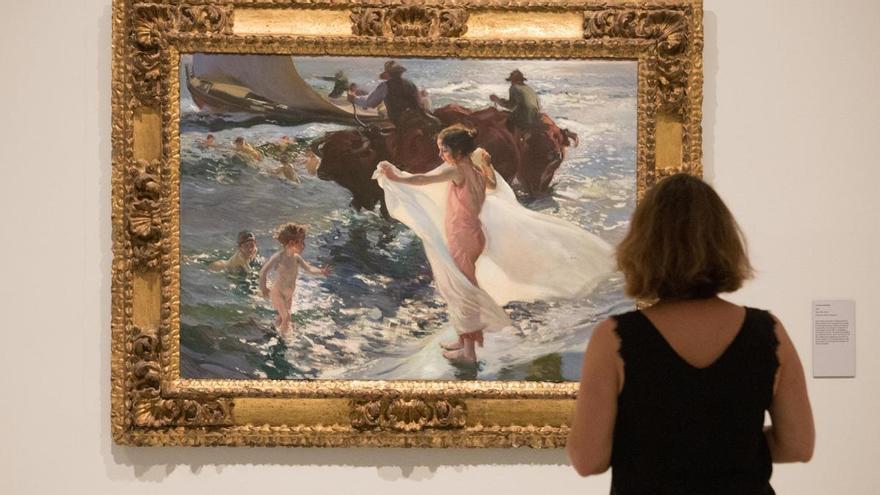 Valencia Heritage Consultant, Gloria Tellorejected the possibility of creating an art gallery dedicated to Sorolla in the city that would complement the Sorolla State Museum present in Madrid, because he had advocated for it at the moment Not enough content to commission it. On the contrary, he called for the devotion of a specific room to the Valencian painter in the Museum of Fine Arts of Valencia since it is the gallery that contains the largest number of his works.
This was mentioned at the Municipal Plenary in January, where an alternative was proposed by the Governmental Panel (Compromís-PSPV) to a proposal by the Cs to create the Museo Sorolla in Valencia in the framework of the centenary of the death of "Master of Light".
Tello (Compromís) has despised Cs initiative because "It seems incredible that they asked to enable a space without any prior research", where he explained that there are works by Sorolla that, by contract, could not leave the City Museum. In addition, he indicated that the painter's widow had expressed a desire for his paintings to be in the House Museum located in Madrid." We would like another fact."
"It would be unfortunate from a cultural point of view."
"Creating a museum without enough content would not only be an absolute failure and nonsense, It would be unfortunate from the point of view of a museum and a culture."He asserted and advocated the creation of a particular room in the fine arts as "the most appropriate technical procedure which can in some way initiate a longer process".
On behalf of the Cs, its spokesperson, Fernando Jenner, replied that his proposal was "serious" because a museum is more than just an exhibition hall. "For Sorolla to only have one room is a will and you won't be able to. Creating a museum is a labor of love for Valencia and the will," he claimed, calling for the focus of the painter's work and contacting sponsors who could donate works for exhibitions.
Related news
Also from the opposition, Mª José Catalá (PP) supported the proposal for a museum, although she understood that it was complicated by the will of the painter, and accused the municipal government "Deconstruction" of the space devoted to Sorolla in the Fine Arts. In his opinion, it could have been promoted because "the family was quite congenial" and thus San Pío V would be recognized as a "fantastic museum institution".
and by Vox, Counselor Baby Gosalpez It limited itself to calling it "smoke" the alternative proposal put forward by the government team, which "doesn't trust hair."