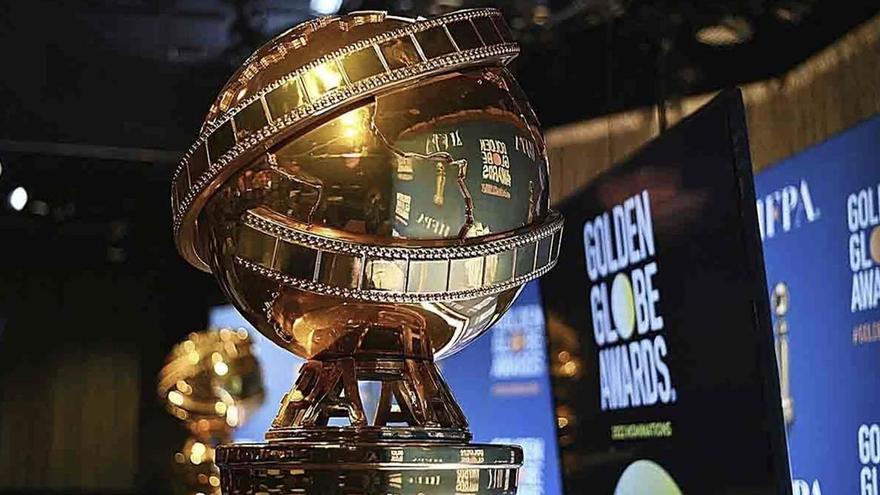 The Hollywood Foreign Press Association just announced Nominees for the 80th Golden Globe Awardswhose winners will be revealed on January 11, in a ceremony that will be broadcast on NBC.
this year, Miniseries were the order of the daybeing the ones with the most nominations for longest running series. "Abbot Elementary" is the most nominated, with 5 nominations in total, and is closely followed with four nominations by "The Crown," "Only Murders on the Block," "Dahmer," "Pam and Tommy" and "The White Lotus."
by platforms, Netflix and HBO Max each received 14 nominations All. In second place is Hulu with 10 nominations, whose series reaches Spain thanks to Disney +.
After being denied televised broadcasts last year due to accusations of racism and misogyny, the ceremony is relevant again and will once again be broadcast on NBC. On this occasion, comedian Jerrod Carmichael was the person chosen to present the gala.
The complete list of TV nominees
Best Series: Drama
"'Best Call Saul'
'the crown'
Dragon house
"Ozarks"
'to cut'
Best Comedy or Musical Series
Abbott Elementary
'The bear'
Hacks
Only murders in the building
'Wednesday'
Best Actress: Drama
Laura Linney ("Ozark")
Imelda Staunton ("The Crown")
Zendaya ("Ecstasy")
Emma Darcy ("House of the Dragon")
Hilary Swank ("Alaska Daily")
Best Actor: Drama
Jeff Bridges (Old Man)
Kevin Costner (Yellowstone)
Diego Luna ("Andor")
Bob Odenkirk ("Better Call Saul")
Adam Scott (Severance)
Best Actress: Comedy or Musical
Fifth Bronson ("Abbott Elementary")
Kaley Cuoco ("The Host")
Selena Gomez (Construction Crimes Only)
Jenna Ortega (Wednesday)
Jane Smart (The Hacks)
Best Actor: Comedy or Musical
Donald Glover ("Atlanta")
Bill Hader ("Barry")
Steve Martin (only construction offenses)
Martin Short (construction offenses only)
Jeremy Allen White ("Bear")
Best Supporting Actress
Elizabeth Debicki (The Crown)
Hannah Einbender (The Hacks)
Julia Garner (Ozark)
Janelle James ("Abbott Elementary")
Sherrill Lee Ralph ("Abbott Elementary")
Best Supporting Actor
John Lithgow ("The Old Man")
Jonathan Pryce (The Crown)
John Turturro ("Severance")
Tyler James Williams ("Abbott Elementary")
Henry Winkler ("Barry")
Best Miniseries or TV Movie
'blackbird'
"damn"
"Dropout"
"Pam and Tommy"
"white lotus"
Best Actress: Miniseries or Television Film
Jessica Chastain ("George & Tammy")
Julia Garner ("Inventing Anna")
Lily James ("Pam and Tommy")
Julia Roberts (Gaslett)
Amanda Seyfried (The Dropout)
Best Actor: Miniseries or TV Movie
Taron Egerton ("Blackbeard")
Colin Firth ("The Staircase")
Andrew Garfield ("Under Heaven's Mandate")
Evan Peters ("Dahmer")
Sebastian Stan ("Pam and Tommy")
Best Supporting Actor: Miniseries or Television Film
Richard Jenkins ("Dahmer")
Murray Abraham (The White Lotus)
Domenhall Gleeson ("The Patient")
Paul Walter Hauser ("Blackbeard")
Seth Rogen ("Bam and Tommy")
Best Supporting Actress: Miniseries or Television Film
Jennifer Coolidge ("The White Lotus")
Claire Danes ("Fleishman in Trouble")
Daisy Edgar Jones ("Under Heaven's Mandate")
Related news
Nessie Nash ("Dahmer")
Aubrey Plaza ("The White Lotus")