Uncategorized
Performances and finals at the first concert of the Benidorm Festival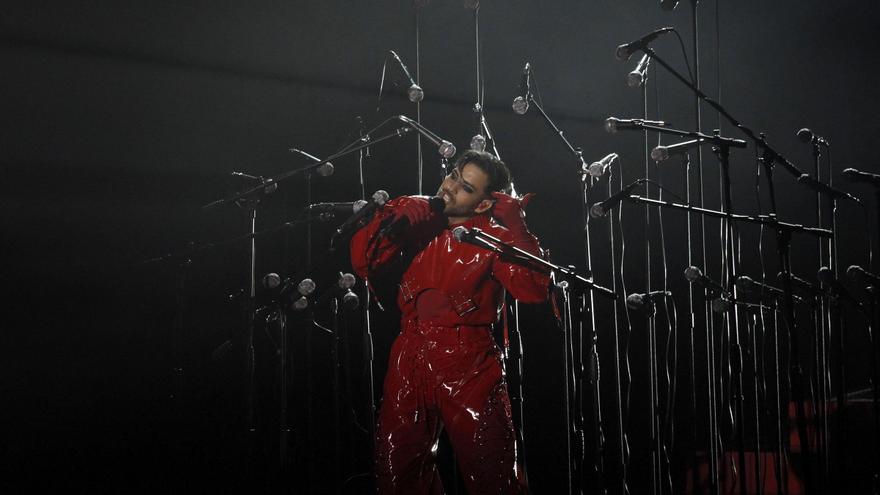 The first Benidorm Fest semi-final features four champions: Agoney, Alice Wonder, Fusa Nocta, and Megara. They are the first of four participants to reach from the first semi-final to the final of Benidorm Fest, the pre-selection of RTVE to choose the representative of Spain in the Eurovision Song Contest that takes place this week in the city of Alicante.
AGONEY: 161 points
Agoney performed with highly measured close-ups and powerful choreography alongside her four female dancers "I want to burn". Clad in all-red leather, the Canary starred in one of the semi-final's most powerful performances, aided by a podium and array of microphones with which he interacts at the start.
Alice Wonder: 119 points
Alice Wonder set the serious note of the party with her song "I'd like"which begins with a piano against a backdrop of sky and flashes of lights. The singer is accompanied by four backing singers: they enter and stand by the piano, while Wonder leaves him to go to the pickup stage, where the performance ends.
Fouza Nokta: 118 points
Related news
Fusa Nocta put on a powerful show with a white car on stage and five flamenco dancers moving with them across the stage and center panels. Closed shots and flashes of light are complete "my family"Gandhi's proposal.
Mega: 111 points
the "Arcadia" de Megara arrived in the middle of the performances with references to video games and shades of purple, pink and blue. Two dancers with a television on their heads at the start, are pushed away mid-show to interact with singer Kenzi.