Paul McCartney announces an unreleased Beatles song thanks to artificial intelligence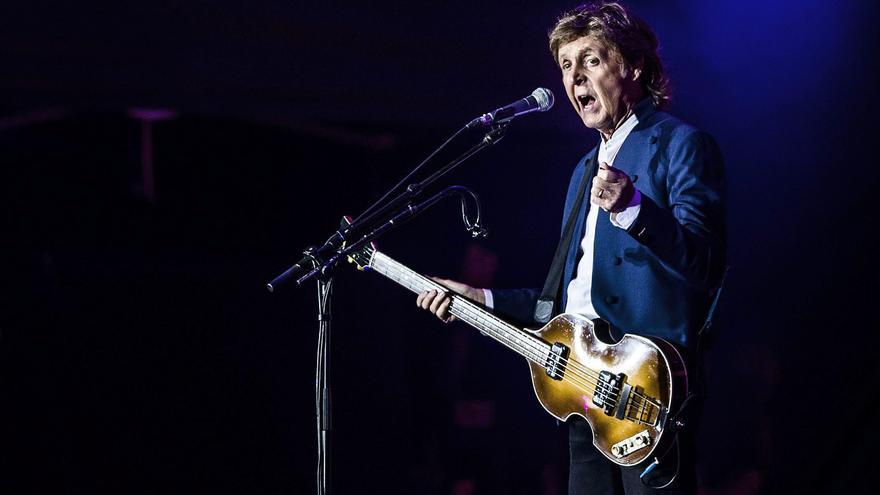 Famed British musician Paul McCartney revealed on Tuesday that he used artificial intelligence to help create "the Beatles' latest album" featuring the voice of the late John Lennon. In an interview with the BBC's Today programme, McCartney, 80, shared that technology was used to "extract" Lennon's voice from an old music demo to complete the song.
"We just finished that and it comes out this year," the former Liverpool member of the Fab Four explained, without giving the title of the song in question. According to the BBC, that is likely to be the case Lennon's composition called "Now and Then" dates from 1978 And that's what McCartney got from Lennon's widow, Yoko Ono. Originally, this song was considered for inclusion in a Beatles compilation in 1995. However, McCartney commented that George Harrison called the song "trash" and refused to work on it. "It wasn't titled well, it needed a little work, but it had a beautiful verse and John sang it," she said.
Related news
According to the BBC, the turning point occurred with The Return, a documentary by Peter Jackson, which was released a few years ago and trained computers to recognize the Beatles' vocals, separating them from background noise and even their own tools for a clean sound. McCartney said on Radio 4. "He (Jackson) was able to extract John Lennon's voice from a little tape. We had John's voice and a piano, and the AI ​​was able to separate them. We say to the instrument: This is the voice, this is a harp. Get the guitar out," the musician explained. . In this way, it was possible to take John Lennon's voice in its purest form through artificial intelligence, as McCartney pointed out. However, he also acknowledged that there are other troubling applications of artificial intelligence.
AI concern
"It's a little scary but exciting because it's the future. We'll have to see where it takes us.". Paul McCartney talks about artificial intelligence before opening an exhibition of his photographs later this month at the National Portrait Gallery in London. The exhibition, titled Eyes of the Storm, presents photographs McCartney took with his own camera between December 1963 and February 1964, when the Beatles became famous. Photographs by McCartney reveal the band members' intimate moments and offer a unique perspective on the environment, personality, and How musicians view the growing phenomenon of "beatlemania".