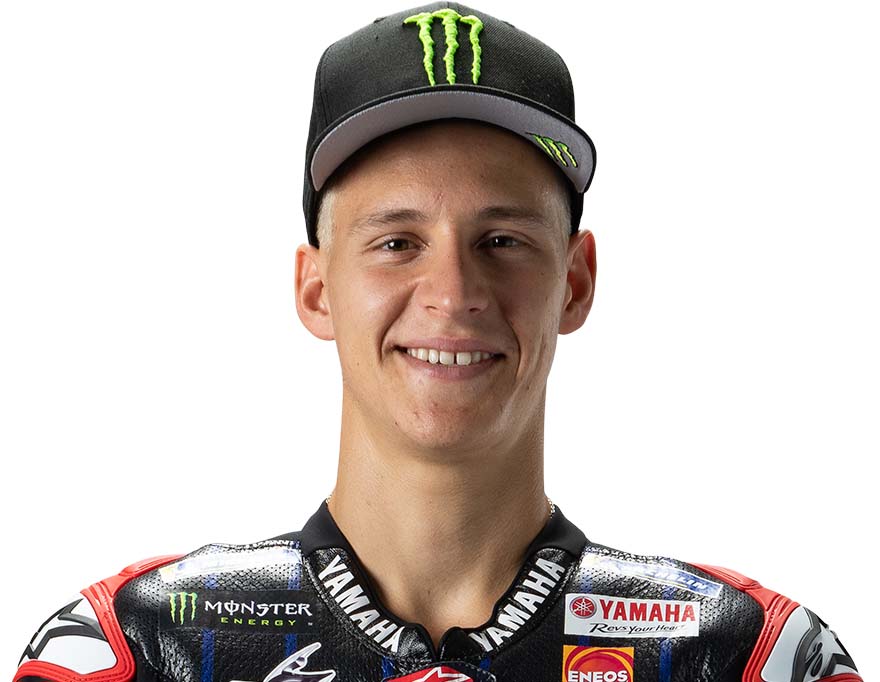 Passion, challenges and fun: why MotoGP™ loves Indonesia
Mandalika, Indonesia
Over 17,000 islands spread between the Pacific and the Indian Ocean; more than 600 ethnic groups with about 700 spoken languages bridging the continents of Asia and Australia; a multitude of amazing landscapes and biodiversity stretching along the equator line; this is the wonderful Indonesia, a land of endless spectacular wonders!
Situated at the heart of the world's precious Coral Triangle and along the Ring of Fire, Indonesia's countless wonders stretch from mountain tops all the way to the bottom of its vast seas. The diverse landscapes of Indonesia include the legendary getaway that is Bali, as well as Labuan Bajo, a tropical paradise lying on the northwestern tip of East Nusa Tenggara. Various unique wildlife such as the exotic komodo dragons, the jovial orangutan, the majestic cendrawasih – a bird of paradise – also lives among the rich landscape of Indonesia.
Far away from Jakarta, the capital city of Indonesia, you can find an astonishing gem featuring some of the most enchanting tropical panorama known as Mandalika. Lying along the southernmost coast of Lombok, West Nusa Tenggara, in Mandalika you are able to find breathtaking beaches, eye-soothing green hills, as well as a thrilling racetrack.
Grab your Official Programme! It's over 70 pages of jam-packed, must-have content brought to you from inside the MotoGP™ paddock. Along with a series of spectacular photos and updated graphics, each publication includes the Grand Prix timetable, a circuit map, all the information you need about your favourite teams and riders, plus an 'Inside MotoGP™' feature with up-to-date stories from this week in the Paddock.
There are guides to all three Grand Prix classes – MotoGP™, Moto2™ and Moto3™ – as well as a Riders Guide, which will help you match names and faces, and riders with their new 2022 colours! The Official Programme is the perfect guide to the events that will unfold over a race weekend!
A circuit surrounded by spectacular tropical view. Pertamina Mandalika International Street Circuit can be found on the southern edge of Lombok, West Nusa Tenggara. Situated along the mesmerising coastline of Mandalika, the Pertamina Mandalika International Street Circuit offers wonderful tropical scenery and unforgettable experiences. Indonesia itself is a country with the second longest coastline in the world, boasting a total length of 54,716 kilometers. Lombok is also strategically located. You are able to land here through Zainuddin Abdul Madjid Lombok International Airport in Praya District, or land through I Gusti Ngurah Rai International Airport in Bali, then reach Lombok by using a ferry.
With many hotels and resorts available across Lombok, you can choose to spend the night along near the gorgeous coastline of Mandalika or any other areas around the island. You can even stay at several unique hotel and resorts available in Bali if you want! Pick between a multi-story hotel with a panoramic view of the city or a luxurious resort with a private infinity pool overlooking the vast blue sea. A camping ground, as well as other special accommodation options, will also be available near Pertamina Mandalika International Street Circuit for the duration of MotoGP™'s visit.
https://vk.com/@zeft1983-tw2022-lighting-up-the-stars
https://www.dancehalldatabase.com/forum/Dancehall-Reggae/quotBombs-falling-every-10-minutesquot-Russia-invades-Ukraine/fe9de7041388eb8ed9ed759a00b3809c/21878
https://vk.com/@zeft79-lighting-up-the-stars-2022
https://www.kikyus.net/t10887-topic#12217
https://vk.com/@zeft4favo-2022-hd-720p
https://paiza.io/projects/BTuyE5O6nNZH4i2llsumOQ
https://vk.com/@haw1980-tw-ighting-up-the-stars-2022
https://article.raghavchugh.com/taken-against-their-will/
https://beterhbo.ning.com/profiles/blogs/bombs-falling-every-10-minutes
https://www.onfeetnation.com/profiles/blogs/bombs-falling-every-10-minutes-russia-invades-ukraine
https://vk.com/@memek95-tw2022-summer
https://jsfiddle.net/alterego5352/u7axr3pb/
https://vk.com/@abau98-2022-hd-720p
https://www.articlecluster.com/bombs-falling-every-10-minutes-russia-invades-ukraine/
https://vk.com/@gasken79-summer-tw2022
https://articleroom.xyz/bombs-falling-every-10-minutes-russia-invades-ukraine/
https://vk.com/@bwiliam-summer-hd-2022
https://muckrack.com/salsabintan4322-salsabintan4322/bio
https://vk.com/@665149669-tw2022-detective-vs-sleuths
https://www.pastery.net/wxgbtg/
https://vk.com/@anana96-detective-vs-sleuths-2022
https://vk.com/@676533201-2022-hd-720p
https://webhitlist.com/profiles/blogs/bombs-falling-every-10-minutes-russia-invades-ukraine
https://vk.com/@najwa93-tw2022
https://onlinegdb.com/i38ZV4Ugq
https://vk.com/@dgratis-hd-2022
http://corsica.forhikers.com/forum/p/104570
https://vk.com/@sutarma-tw2022-hearts-motive
https://m.mydigoo.com/forums-topicdetail-435064.html
https://vk.com/@676537631-hearts-motive-2022
http://ptits.net/boards/t/69455/bombs-falling-every-10-minutes-russia-invades-ukraine.aspx
https://vk.com/@zeft1983-2022-heart-s-motive-hd-720p
https://www.techrum.vn/threads/bombs-falling-every-10-minutes-russia-invades-ukraine.565375/
https://vk.com/@zeft79-heart-s-motive-tw2022
https://minimore.com/b/2Xvf7/1
https://vk.com/@zeft4favo-heart-s-motive-tw-2022
http://www.shadowville.com/board/general-discussions/bombs-falling-every-10-minutes-russia-invades-ukraine#p519605
https://vk.com/@haw1980-tw2022-the-victims
https://paste.artemix.org/-/xaXFbW
https://vk.com/@vann92-the-victims-2022
https://vocus.cc/article/6238cb42fd89780001ca965f
https://vk.com/@adda1989-2022-hd-720p
https://issuu.com/najwasihab543
https://vk.com/@memek95-tw-the-victims-2022
https://vk.com/@abau98-hd-2022
https://paste.tbee-clan.de/vK8lq
https://vk.com/@gasken79-tw2022-funeral
https://vk.com/@bwiliam-funeral-2022
https://gimangasep419.diary.ru/p221120156_bombs-falling-every-10-minutes-russia-invades-ukraine.htm
https://vk.com/@665149669-2022-hd-720p
https://vk.com/@anana96-tw2022
https://vk.com/@676533201-tw2022-hd2022
https://wadeszig.vip/a-campaign-gathers-steam-against-fifth-columnists-and-life-under-the-z-inside-russia/
https://blogs.itb.ac.id/cecep/at-least-eight-people-killed-in-russian-attack-on-kyiv-shopping-center/
https://articlenetwork.site/bombs-falling-every-10-minutes-russia-invades-ukraine/