Uncategorized
Josep Pla Award | Cultural journalist Gemma Ventura Fary wins the Josep Pla Prize for literature in the Catalan language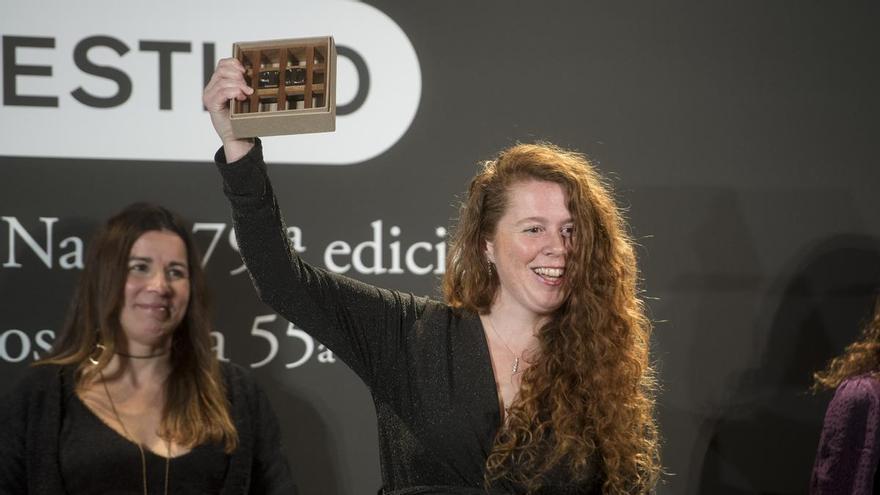 the prize Josep Pla, Which is awarded jointly with veteran Nadal, on the night of the Three Kings Day, he ended up winning call 55 to the novelLa llei de l'hivern" by Gemma Ventura Farrycultural journalist for the digital magazine "Catorze", a medium in which he took his first narrative steps and in which he also gives in-depth interviews.
The editor's first appearance in the novel, hidden under the title "Quan obri els ulls apareixeràs" and the pseudonym Laura Vallclara, is a text full of those soulful lyricism to which her readers are accustomed to in her essays. loss of loved ones It is central to a plot that presents a girl dedicated to caring for her grandfather in a rural setting while unleashing her memory and imagination to build the narrative. The novel meticulously explores how those who are no longer here can stay with us thanks to those stories born out of our need for comfort.
Storyteller profession
A primary school teacher and music teacher in Terrassa, a professional traveller, Ventura today in her 30s didn't think of a career as a journalist until she met the founder of the Kators, writer Eva Baker, at a writing workshop in Liverpool, and encouraged her to get involved with your magazine. That was the beginning of a career as a writer that is now taking shape.
Related news
Like Nadal, who went from 18,000 to 30,000 euros, Pla this year too Her endowment increased from 6,000 to 10,000 euros. Among those who attended the ceremony, who on this occasion returned to restore the traditional gala dinner, was the mayor of Barcelona, ​​Ada Colao. Minister of Culture Natalia GaregaFirst Deputy Mayor, Jaume Colponi culture culture, Geordie MartYu.
Although the winner in this case was a novel, the award rules are open to all kinds of genres, including non-fiction specimens such as memoirs, newspapers, or newspaper reports. The judging panel for Pla was made up of Laia Aguilar, Marc Artigao, Montesse Bardiri, Manuel Furcano and Gloria Gasch.