Uncategorized
Claudio Byrne, creator of 'David, the Gnome' and 'Willy Fog', dies at 82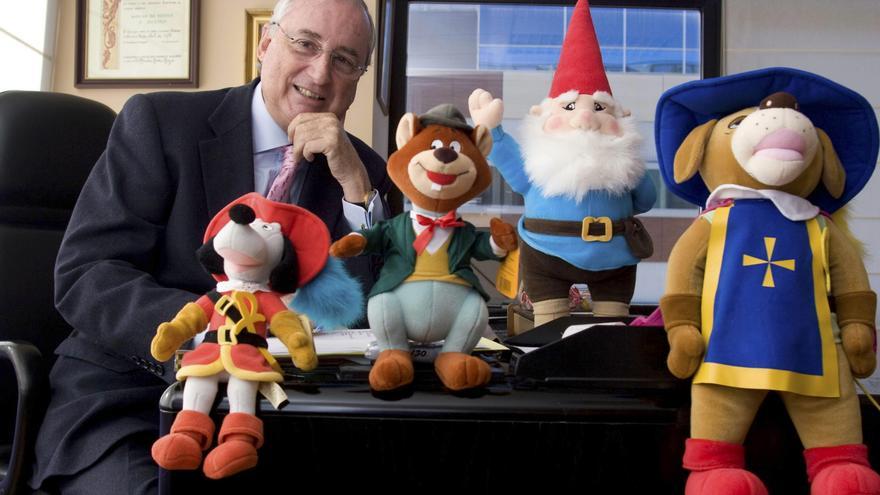 Producer and creator of children's series such as 'David the Gnome', 'D'Artacan and the Three Muskehounds' and 'Around the World of Willy Fog'and a former director of RCD Espanyol, Claudio Bern (Palma de Mallorca, 1940), died Monday at the age of 82.
Famous TV Producer He founded the audiovisual production companies BRB Internacional and Apolo Filmswhich gave life to the animated series that marked the eighties of the twentieth century, and earned the nickname "The Spanish Walt Disney".
RCD Espanyol, who was its director in the 1986-1989, 1993-1994 and 2004-2006 stages, mourned Birn's death on Twitter and sent his condolences to the family and friends of the deceased.
Byrne was a screenwriter, animator, film director, and entrepreneur, He has created a large number of series and cartoon films, such as Mortadelo y Filemón, Zipi y Zape, El Hombre Invisible, Iron Kid, Angus & Cheryl or Ruy, el pequeno Cid, among others.
The producer has also produced several films for television in true form, such as "The Memory of Water", and dared with other formats such as "Around the World of Willy Fog" or the "The Wise Men" competition.
The creator has received more than 40 awards, such as the Exceptional Talent Award from the Academy of Television in 2017, Best Communication with Children at the El Chupete International Festival for Children's Communication in 2014 or the President Macià Work Medal from the Generalitat de Catalunya in 2011.
Related news