Uncategorized
ART | The Museo del Prado is remembered for its 70 works seized during the Franco regime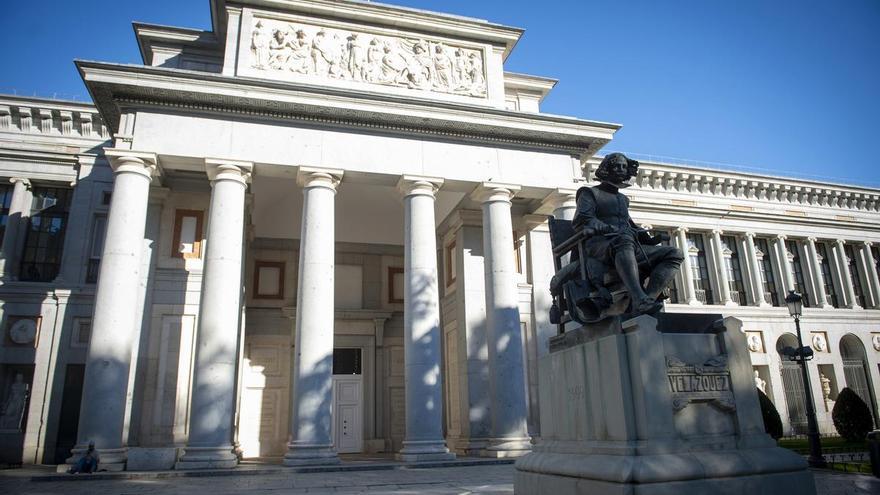 The Prado Museum has grown to 70 The number of works in his collections of seizures, Eight more than the first report published last September, according to the results of the study commissioned by Professor Arturo Colorado, an expert on heritage and civil war.
can add to this number 7 medals Entered the year 1936 of the Retiro's Exhibition Palace 89 drawings Deposited in 1971 by the Ministry of Education and Science, it is of unknown origin and is currently under investigation by the Museum's Documentation and Archives area.
The study was able to identify out of ten Plates bearing the given name and surname or origin: Pedro Rico – Mayor of Madrid on two occasions (1931-1934 and 1936) – Church of Yepes in Guadalajara or Marqués de Villalonga are the original owners.
Two more were added to these works Exact address information, but without reference to the owner. Colorado confirms the distinction of works from Art Treasure Reservation and Protection plate shipments to the Prado Museum and Museum of Modern Art—whose collections were attached to the Prado in 1971— amounting to 32 pieces, and from delivery deposits from the National Service for the Defense of Artistic Heritage, 38 in all.
El Prado exhibits at the Baja Norte Gallery in Villanueva a Choose eleven of these workswhich can be seen from today until 2 May and among which stand out a snowy landscape attributed to Brueghel the Younger and dated after 1625 and two works by Eugenio Lucas Villamil from the 19th century: "Scene from the Majos and the Matchmaker" and "The Assault to the Stagecoach".
Related news
also "Birth of Christ(1490) andAdoration of the Magi(1490) by Francisco de Osuna; Marina: Wreck of a Galleon" (1841) by Antonio de Brugada; Portrait of "General Pedro Caro Sureda, Marquis de la Romana" (circa 1815) by Vicente López Portana, another "Seated Lady" by Pey Lucas, and three medals.
Among the works classified as confiscated are paintings by Sorolla, Carlos de Haes, José Gutiérrez de la Vega and Pedro Atanasio Bocanegra, Robbins workshopOr José Jiménez Donoso or Jean-Louis-Ernest Meissonier.