Art as a loudspeaker for the change promoted by the LGTBIQ+ group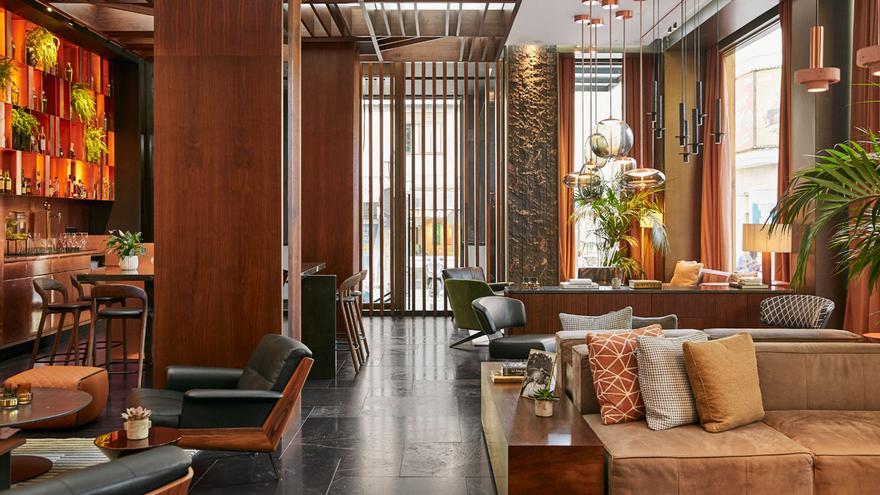 Art is a powerful tool for change, and this is something I knew very well Federico Garcia Lorca. Now the hotel Thompson Madrid is inspired by the Andalusian genius "Another Banner" exhibition, who takes his name from one of his poems collected in "Poeta en Nueva York" to bring together artists who, with their imagination, change the existing panorama from the very beginningLGTBIQ + Collective.
Until July 23, this urban "lifestyle" hotel lobby has become a 5-star Hyatt chain An ephemeral gallery to host this exhibition, consisting of different arts and disciplines Ranging from fashion, through digital painting, to sculpture and photography. "Through this exhibition, from Thompson Madrid, we seek to give a voice to art and culture as tools and speakers for change," says Carlos Erburu Zazpe.
As far as fashion is concerned, the Madrid company's designs are underground Cast Studioalong with a portrait caftan Eduardo Navarrete and a flowing dress with the youthful promise of design Ernesto Naranjo They take the stained glass windows of the main facade of the hotel.
Welcome photos
Photography is one of the main characters in "De otro Signo". a job Martina Hash with the singer Alice Wonder Welcome to the exhibition. for his part, Mista Studio And a photo of Supreme deluxePresenter "Drag Race Spain ", The Forbidden". And Hornella Gongora They are the perfect front door to the thematic world of the exhibition. Polaroid David Fieldockwhich belongs to his work "Project Voyeur", has completed a clipping portion of the exhibition.
Related news
Likewise, digital painting and sculpture have space in the sample as well. Charlie Smith, known for his own poster-inspired style that blends a "millennial" aesthetic with Japanese manga, showcases "sweat and tears" work. For his part, the Madrid team Ignacio Lopera He participates with a decorative sculpture displayed in a show, "Transfiguration 15". Also the artist Rafael Garcia He contributes a series of three hand-drawn pitchers.
As a complement to the exhibition, Thompson Madrid will celebrate next July 10th free and open-access talk, Curated by artist and director David Vilduk, and featuring important leaders from the LGTBIQ+ community.