NEWS
African plans for peace in Ukraine fail
Zelensky is very clear about this. There will be no negotiations that do not include the withdrawal of Russian forces from all of Ukraine. Until that happens, peace will not come.
"Permitting any kind of agreement with Russia, when the occupier is on our land, would be tantamount to freezing war and freezing pain and suffering." This came in a press conference with a delegation of African presidents who visited Kiev on Friday. He said that, moreover, while the Ukrainian counterattack pushes the Russians back and gains ground.
The committee, chaired by South African President Cyril Ramaphosa, visited Ukraine and Russia to offer to mediate the dispute, stating that "there must be de-escalation on both sides".
Zelensky considered it a bluff: "It is clear that Russia is once again trying its old tactic of deception. But Russia will no longer be able to deceive the world. We won't give him a second chance."
The day after talking with the head of the Ukrainian state, the delegation went to St. Petersburg to meet with Putin.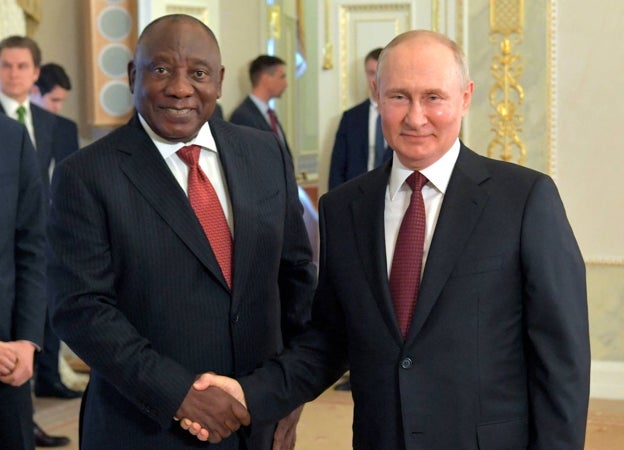 Nor was the Russian president comfortable with the proposals. On Saturday, after the meeting, he handed representatives from Senegal, Egypt, Zambia, Uganda, the Republic of Congo, Comoros and South Africa a list of reasons why he believed many of their proposals were wrong.
Starting with the fact that, for Putin, Ukraine and its Western allies are responsible for the conflict. Which, according to his speech, did not begin in February with the dispatch of armed forces to the other side of the border, but before that.
He said that Russia did not refuse to enter into negotiations with Ukraine. However, Moscow said that any peace must allow for the full annexation of five Ukrainian provinces. which partially controls four of them.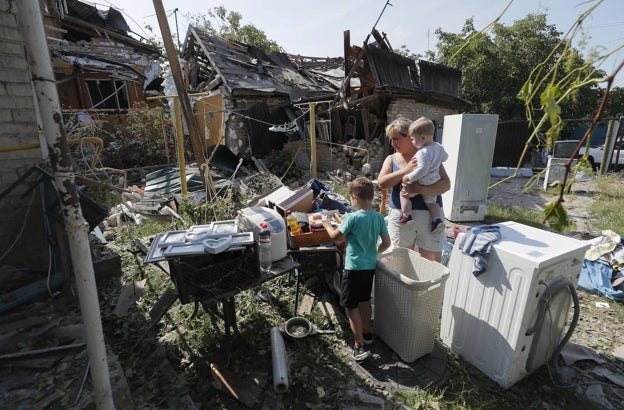 He also blamed the West for the rise in global food prices early last year which hit Africa particularly hard. He told the delegation that Ukrainian grain exports from Black Sea ports that Russia had allowed over the past year had done nothing to alleviate Africa's hardships because those inputs had largely gone to rich countries.
Kremlin spokesman Dmitry Peskov said the 10 points raised by Cyril Ramaphosa in his presentation were "difficult to achieve" but that Russia would continue dialogue with African countries.